REPORT 'Preserving Ukraine's Independence, Resisting Russian Aggression: What the United States and NATO Must Do'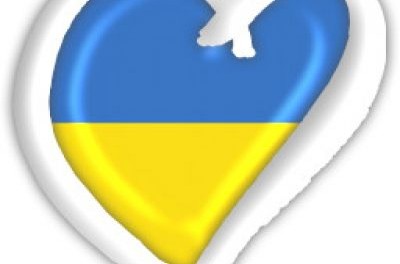 REPORT: 'Preserving Ukraine's Independence, Resisting Russian Aggression: What the United States and NATO Must Do' –  Ivo Daalder, Michele Flournoy, John Herbst, Jan Lodal, Steven Pifer, James Stavridis, Strobe Talbott and Charles Wald
'This report is the result of collaboration among scholars and former practitioners from the Atlantic Council, the Brookings Institution, the Center for a New American Security, and the Chicago Council on Global Affairs. It is informed by and reflects mid-January discussions with senior NATO and U.S. officials in Brussels and senior Ukrainian civilian and military officials in Kyiv and at the Ukrainian "anti-terror operation" headquarters in Kramatorsk.
The report outlines the background to the crisis over Ukraine, describes why the United States and NATO need to engage more actively and urgently, summarizes what the authors heard in discussions at NATO and in Ukraine, and offers specific recommendations for steps that Washington and NATO should take to strengthen Ukraine's defenses and thereby enhance its ability to deter further Russian aggression.
Such action would contribute to helping Ukraine restore control over its border and territory in the Donbas provinces of Donetsk and Luhansk. A stronger Ukrainian military, with enhanced defensive capabilities, will increase the prospects for negotiation of a peaceful settlement. When combined with continued robust Western economic sanctions, significant military assistance to bolster Ukraine's defensive capabilities will make clear that the West will not accept the use of force to change borders in Europe. President Putin may hope to achieve glory through restoring, through intimidation and force, Russian dominion over its neighbors. But a peaceful world requires opposing this through decisive action.
We fully endorse the analysis and recommendations contained in the report and urge the Obama Administration and NATO governments, with support from the U.S. Congress and Allied parliaments, to move rapidly to implement the recommendations.
Ivo Daalder, President, the Chicago Council on Global Affairs, and former U.S. Permanent Representative to NATO Michele Flournoy, Chair, Center for a New American Security, and former Under Secretary of Defense John Herbst, Director, Dinu Patriciu Eurasia Center, the Atlantic Council, and former U.S. Ambassador to Ukraine Jan Lodal, Distinguished Fellow and former President, the Atlantic Council, and former Principal Deputy Under Secretary of Defense Steven Pifer, Senior Fellow, the Brookings Institution, and former U.S. Ambassador to Ukraine James Stavridis, Member of the Board, the Atlantic Council, Dean, Fletcher School of Law and Diplomacy, Tufts University, and former Supreme Allied Commander Europe Strobe Talbott, President, the Brookings Institution, and former Deputy Secretary of State Charles Wald, Member of the Board, the Atlantic Council, and former Deputy Commander, U.S. European Command
REPORT: http://www.thechicagocouncil.org/sites/default/files/UkraineReport_February2015_FINAL.pdf?utm_content=buffere6681&utm_medium=social&utm_source=twitter.com&utm_campaign=buffer